Brought to you by
marketchippie
and
vega_ofthe_lyre
:

A COLD WAR EPIC
SPANNING SEVERAL NATIONALITIES, ALLEGIANCES, AND GENRES

Nothing in the U.S. is comparable to this body of evidence of Russian mind control weapons, nothing even close. The US has been silent on this issue for over fifty years. The U.S. has repeatedly stated that Russia has mind control research, technology and weapons based on athermal effects of EMR.
"Psychotronic War and the Security of Russia", V.N Lopatin & V.D. Tsygankov

When the forces opposing a body's descent become greater than the cohesive force holding it together, it blows apart, releasing nearly all its energy at once. The result is no crater, and damage distributed over a fairly wide radius, all of the damage being blast and thermal.
"Tunguska Event: No answers to fireball mystery", David Hill

Satellite gave up the ghost too soon
Rising on the thermals
She's calling in and out the blue
They carried her off on a silver spoon
I loved her too long, don't take her too
Oh how he crossed us on that fate, your path in my own satellite
What a mess a little time makes to us when time and place collide
"Satellite", The Kills

In the struggle between West and East, all manner of covert weaponry is brought into play. While this includes the whole field of espionage, and the tenuous network of loyalties therein, the span is broader than paper fabrications and guns in the shadows: the war takes place everywhere, from the intricacies of the psyche to the eerie resonance of the skies.

The agents at the center of it all must try to navigate the world they know. But that's a wholly different proposition depending on whom you're talking to—both in terms of loyalty and reality.



+


We'd be so less fragile
If we're made from metal
And our hearts from iron
And our minds from steel
{three wishes; the pierces}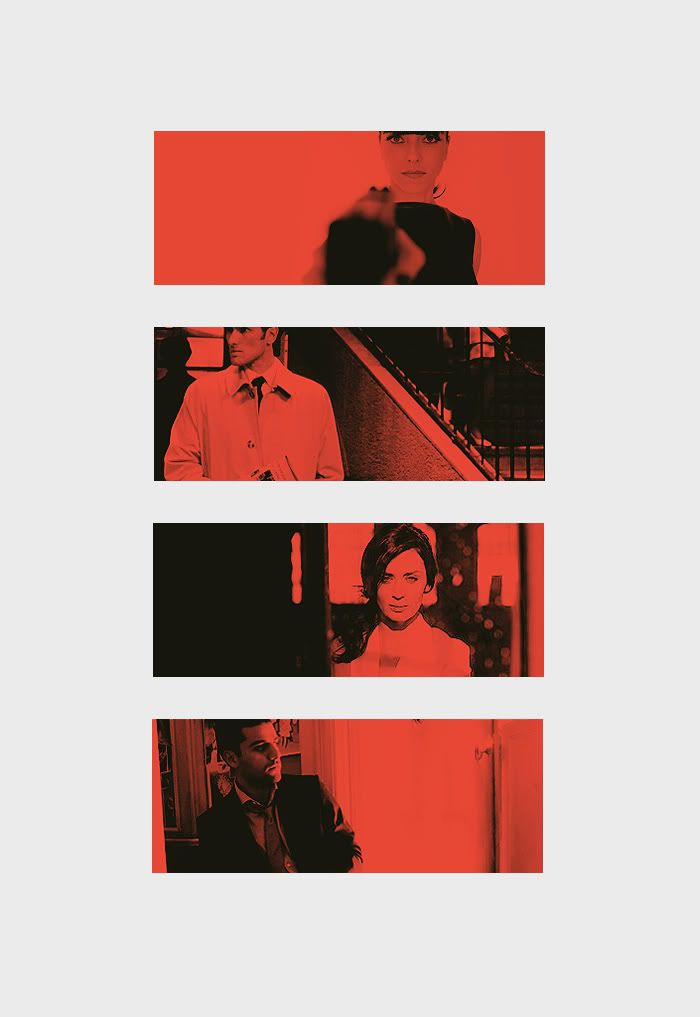 KGB

THE CHAIRWOMAN: IRINA GAVRIILOVNA YAGODA
CODE NAME: YAGA
(juliet landau)
HER TEAM
THE STRAIGHT SHOT:
IVAN KONSTANTINOVICH TIKHONOV

CODE NAME:
FALCON

(ed stoppard)


THE CHAMELEON:
SVETLANA MIKHAILOVNA LEBEDYEVNA

CODE NAME:
FIREBIRD

(emily blunt)


THE PSYCHOTRONIC WEAPON:
YURI PAVLOVICH VOLVAKOV
CODE NAME: KOSCHEI
(oscar isaac)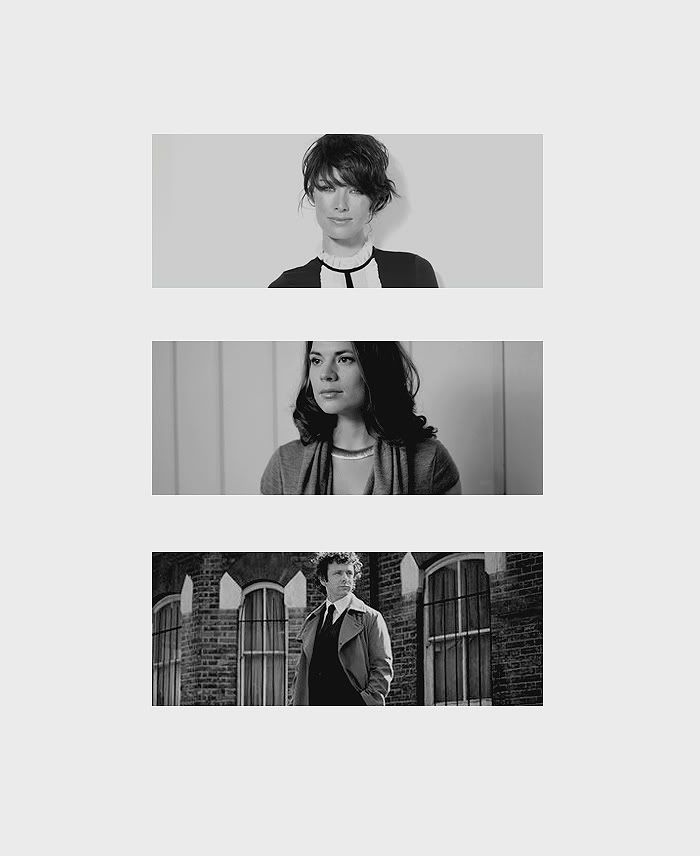 MI6
THE LEADER:
MARIANNE TALLARD
SERIAL: 08
(lena headey)

THE LIAISON: SYLVIA SPILSBURY GRANGE
SERIAL: 88
(hayley atwell)

THE SKIVVY: EDWARD ALLEN-BURROW
SERIAL: 98
(michael sheen)




CIA
THE PARANORMALISTS: NICK & JACK BAINES
ALIASES: MANY
EXPERTISE: CLASSIFIED
(philip winchester & nikolaj coster-waldau)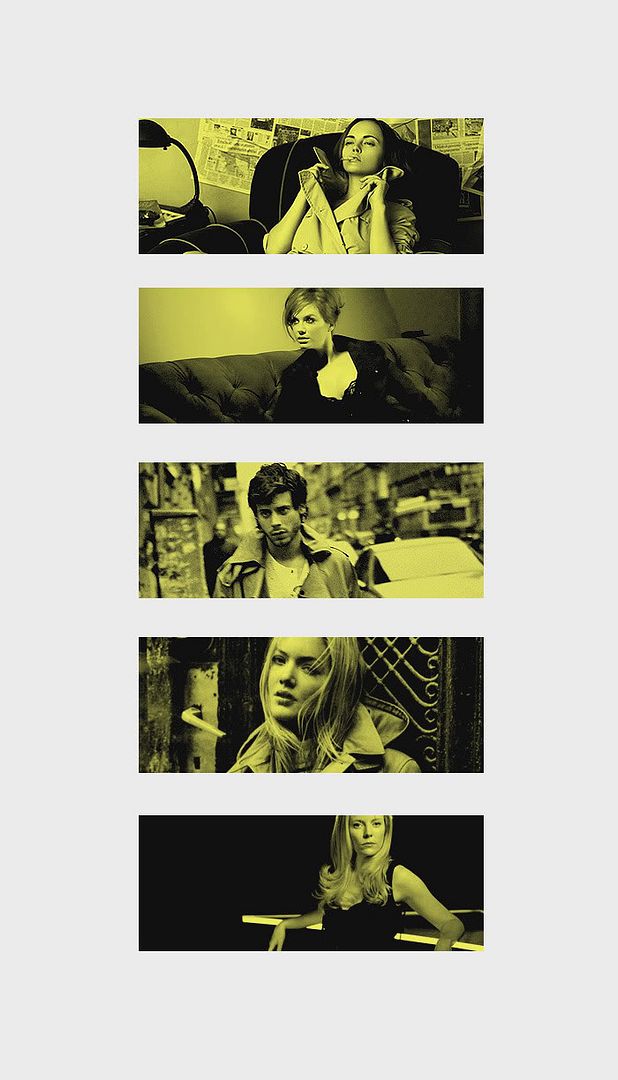 INDEPENDENTS
THE REPORTER: FAITH GARDNER
NATIONALITY: AMERICAN (EXPATRIATE)
ALLEGIANCE: FLEXIBLE
(christina ricci)

THE LOADED PSYCHIC GUN: VIV HUGHES
NATIONALITY: AMERICAN
ALLEGIANCE: CIA
(christina hendricks)

THE WILD CARD: ÉTIENNE THIBODEAU-DESJARDINS
NATIONALITY: CANADIAN
ALLEGIANCE: RCMP
(françois arnaud)

THE STUDENT: GINNY CADE
NATIONALITY: BRITISH
ALLEGIANCE: INDIFFERENT
(holliday grainger)

THE BALLERINA: YELENA ANDREEVNA KULAGINA, called ALYONA
NATIONALITY: RUSSIAN
ALLEGIANCE: THE MOTHERLAND
(alexandra moen)



in an ocean of noise
i first heard your voice
now who here among us
still believes in choice?
not i!
{ocean of noise; arcade fire}